Diaper Service Information
Interested in using cloth diapers, but overwhelmed at the thought of having to wash them all yourself? Or, have you been washing them yourself, but now you or a partner are going back to work and you're wondering how you're going to keep up with your cloth diaper laundry? We have you (and your little one's bottom!) covered. Diaper Lab offers twice a week diaper pickup and drop off to your door in an ever-expanding area!
 To sign up for our premium diaper service, all customers must first have attended our Intro to Cloth Diapers workshop. Upon completion, customers will have an opportunity to sign up for the service. The service is offered at a few different "levels" which are distinguished by the styles of diapers in each. Optionally, customers can add on weekly washing of cloth wipes and a wet bag. (All of this is discussed in detail during the workshop!)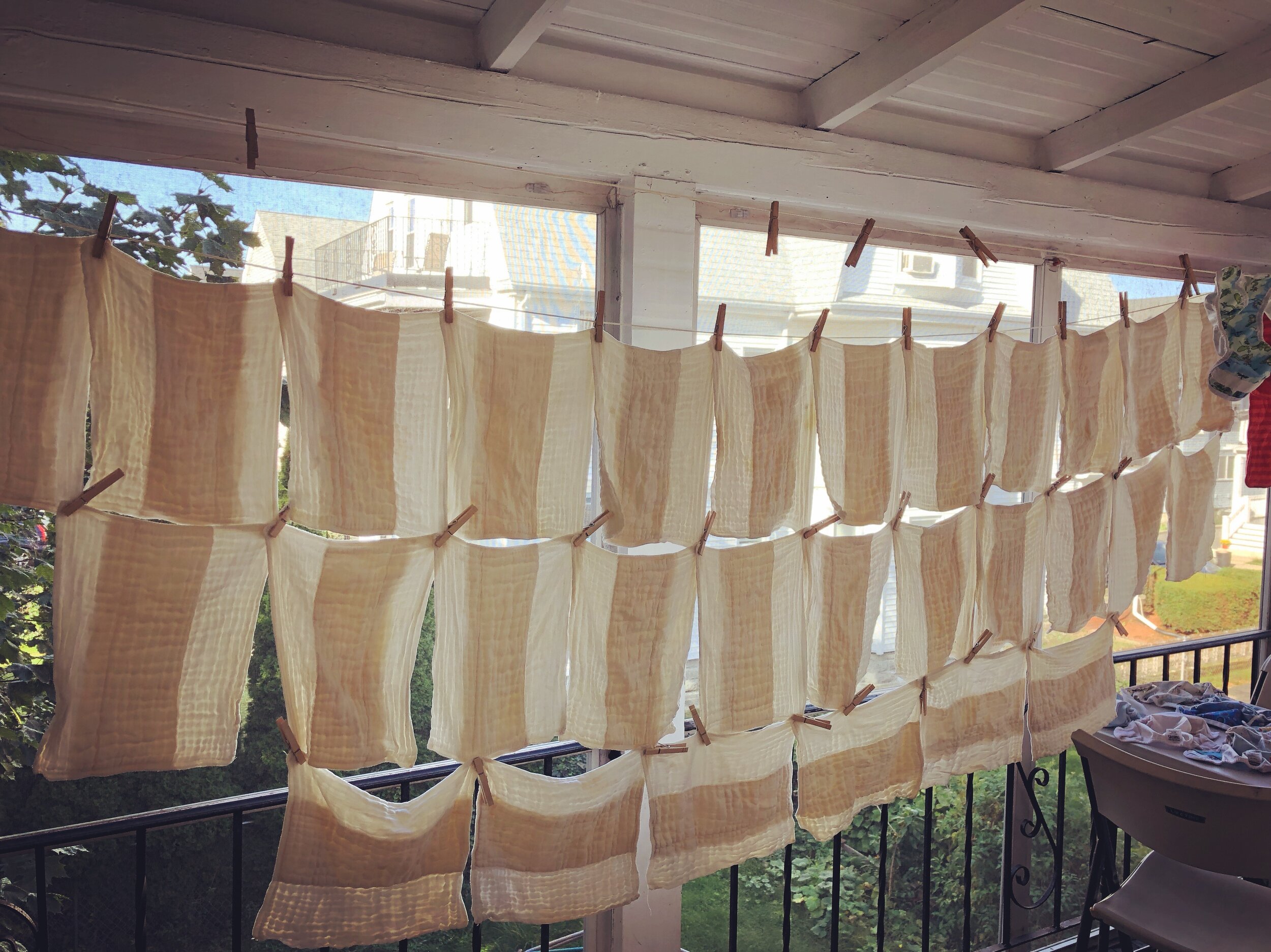 WHERE DO WE DELIVER?
We currently serve customers in the following towns/cities:
Arlington, Belmont, Cambridge, Charlestown, Medford, Somerville, Watertown
Brookline, Jamaica Plain, West Roxbury, Dorchester
Some parts of Boston, Malden and Newton
If your town is not listed or you have a Boston address, please fill in our "Check Service Area" form, and we will get back in touch to let you know if we can provide service to you right away, or if we need to hang on to your inquiry and notify you when we are able to begin service to your location.
WHAT IS INCLUDED?
Our service provides top notch modern reusable cloth diapers for your baby and takes care of the laundering so you have more time to enjoy your family! We choose diapers from a variety of Diaper Lab's favorite brands that pride themselves on quality, ease of use, and reliability, and that have shown themselves to be the "greatest hits" of the cloth diapering world. We offer the service at three "levels" which are distinguished by what styles of diapers are included:
Prefolds - prefolds and covers with snappis
Fitteds - fitteds and covers
All in Ones - all in ones
We supply enough diapers for full time cloth diapering use and provide them in a size appropriate for your baby, from newborn to toddlerhood, swapping to bigger sizes as your baby grows.
For babies who are older than 3 months and larger than 12 lbs, we offer an additional "level":
Hybrid - GroVia all-in-two hybrid shells with both reusable and biodegradable inserts (or eco-friendly disposable diapers depending on availability)
HOW MUCH DOES IT COST?
Depending on the level chosen, service ranges from $30-$65/week. We require an initial 12 week commitment after which your service contract can be renewed monthly. We give a 5% discount for a renewal of 12 weeks and a 10% discount for a renewal of 24 weeks. See full pricing details here.
WHAT ABOUT ACCESSORIES?
We offer an add-on for a small weekly fee to your regular service that provides cloth wipes and wet bags, laundered with your diapers.
I ALREADY OWN CLOTH DIAPERS; WILL YOU WASH MINE?
Nope. We are thrilled you already have some cloth diapers, but in order to ensure diapers are maintained in the best possible condition and to remain flexible in terms of what diapers we give you as baby grows, our service is only able to wash the diapers and accessories we provide for the duration of your contract.
CAN I GIFT SOMEONE DIAPER SERVICE?
Since using cloth diapers and the choice about how to wash them is so personal, we do not allow direct gifting of our diaper service. Instead, we suggest purchasing a gift card in an amount that enables your recipient to choose service if they are so inclined.
WHAT HAPPENS WHEN IT IS TIME TO POTTY LEARN/POTTY TRAIN?
We can swap out some or all of your cloth diapers for training pants, depending on your needs and style of potty training/learning.  This is included in the all in one and fitteds service.  It is an additional $10/week for prefolds service.
WHAT HAPPENS IF DAYCARE WILL NOT AGREE TO USE CLOTH DIAPERS?
We offer a cloth/paper mix.  It is the same price as  your chosen package but instead of twice a week pick up it is a once a week drop off.  Every two weeks we include a package of eco-friendly disposable diapers for use at daycare.  This way you can continue to use cloth diapers at home.
HOW DO I SIGN UP FOR DIAPER LAB'S PREMIUM DIAPER SERVICE?
Follow these three easy steps!
1) Register and attend one of our Intro to Cloth Diapers workshops. Not only do the workshops bring you up to speed in terms of style options, absorbency, closure, sizing, how to use cloth diapers, accessories, and the details of laundry, but they are mandatory for all of our service customers. Workshops a couple of times each month and tend to fill so register early. Upcoming workshop dates are posted to our website quarterly.  We offer in person and virtual cloth diapering workshops.  (If you have already taken our Intro to Cloth Diapers workshop and are interested in our diaper service, please get in touch and let us know the date of your workshop so we can confirm your attendance and then we can register you for service.)
2) You are eligible to sign up for our premium diaper service at any time following the conclusion of the workshop, either in store or over the phone!
3) Sit back, relax, and know that Diaper Lab has the diaper laundry covered. Dirty diapers will disappear, to be replaced by clean ones, twice a week!
ADDITIONAL QUESTIONS?
Please get in touch with us by emailing diaperservice@diaperlab.com